Getting to our house from the Main Train Station
Sept. 7, 2018
!!! TEMPORARY CHANGE TILL OCTOBER 15 !!!
Due to tram line repairs, we currently recommend taking tram number 9 to Národní třída and changing to tram number 22 going to Malostranské náměstí. Please see Google maps for connection details.
!!! TEMPORARY CHANGE TILL OCTOBER 15 !!!

Most international trains now arrive at Hlavní nádraží (the Main Station). We offer a private pick-up at EUR 15. However, we have to know your train and arrival time ahead. If you decide to book the transfer with us there will be someone waiting by the Burger King in the arrival hall with your name on a paper and the fare will be added to your total.
Please note that you have to buy a 40 Kc ticket (newspaper booth or coins machines at the arrival hall) for each of you and validate them once you are on the tram at yellow ticket machines. The ticket is then valid for 90 minutes which is a lot more time than needed to get to our house. Please do mind your belongings at all times as pickpockets have been reported on lines in the centre.
From the Main Station take tram No. 15 (going out of the station building go to the right and you will see tram rails). There also is the tram stop. Go to the direction centre – to the left, and leave the tram on Malostranske namesti (Malostranske square). Just ahead of the tram stop there is a bus stop where you can wait for minibus 194 that stops in front of our house at a stop called Sporkova right in front of the German embassy. Please note that you will have to signal (press button) to the driver that you intend to stop and we recommend doing so when passing the USA embassy. Our House is the yellow house with flowers across the square from the German embassy. As the minibus only goes twice an hour and being it the only central bus line it goes somewhat irregularly as it has to go through all the very narrow streets you may also walk to our house. Go in the direction to which the tram left following the rails.  The second wide street to your right by a clock standing in the middle of the road is called Trziste and is climbing slightly uphill. Turn, and go on keeping left (along with several embassies), the narrow street at the top of Trziste is the beginning of Vlasska street. Keep left and walk as far as the street opens and you will see the German flag. There we are, just opposite the big palace.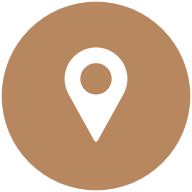 Address
Charlotta and Jan Rippl
Vlašská 30/333
118 00 – Praha 1
Czech Republic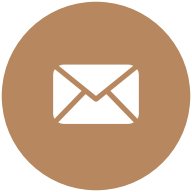 Write us